CyberPower Gaming Chairs
CyberpowerPC Pro Gaming Chair 300 Series (Black/Orange Color)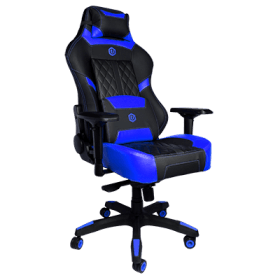 CyberpowerPC Pro Gaming Chair 600 Series (Black/Blue Color)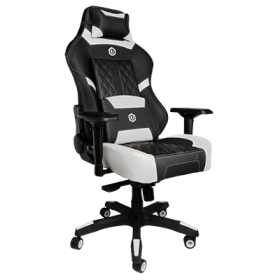 CyberpowerPC Pro Gaming Chair 600 Series (White/Black Color)
Get the most out of your gaming sessions with a comfy gaming chair. Here at CyberPowerPC we have two gaming chair models to choose from, the 300 series and the 600 series. Our 300 Series gaming chair features an ergonomic racing seat design, made with a mixture of synthetic PU and PVC leather for easy cleaning. Our 600 Series gaming chair features a similar ergonomic racing seat design, with comfort taken to the next level with built in tilting functionality, a memory foam head rest, and additional lumbar support cushions.
Gear Store | CyberPower Gaming Chairs | CyberPowerPC FAQs
What are some features to look for in a gaming chair?
A good gaming chair is all about comfort for your gaming sessions. You want to consider a chair that has good lumbar support, plenty of adjustability, and a headrest - just like our 600 series gaming chair.