Gaming Laptops equipped with Intel Core Processors
Intel Gaming Laptops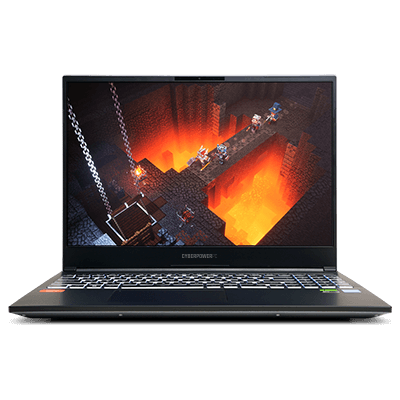 Tracer VI Gaming ET 99180
Windows 11 Home Intel® Core™ Processor i9-12900HX Processor NVIDIA® GeForce RTX™ 4060 8GB GDDR6 16GB DDR5/4800MHz RAM Intel Raptor Lake HM770 Chipset 1TB PCIe NVMe GEN4 M.2 SSD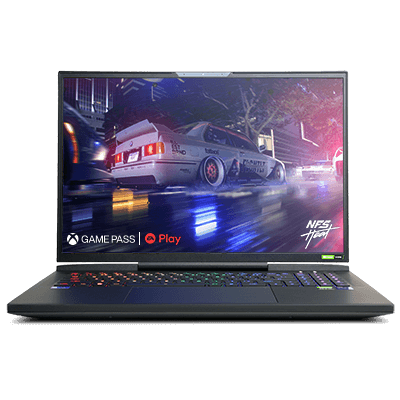 Tracer V Edge Pro I15X 550
Windows 11 Home Intel® Core™ Processor i7-11800H NVIDIA® GeForce RTX™ 3080 16GB GDDR6 16GB DDR4/3200MHz RAM Intel HM570 Chipset 500GB Kingston SNV2S/500G (PCIe Gen4) M.2 PCIe NVMe
Est. ship date: 12/15/2023
PC gaming just got a whole lot better. CyberPowerPC has been hard at work, creating the best gaming laptops powered by Intel Core processors on the market. These new devices have powerful processors and dedicated graphics that will let you play any game out there – without sacrificing quality or performance. Plus, with a new design that's both sleek and portable, you can take your gaming experience with you wherever you go. So whether you're on the road or in your home office, you can always enjoy the best possible gaming experience. Order your CyberPowerPC Intel gaming laptop today!
Intel Core Laptops | CyberPowerPC Gaming Laptops with Intel CPUs FAQs
Is Intel good for gaming laptop?
Of course, Intel is good for gaming laptops especially since over 90% of all gaming laptops today are powered by Intel Core Processors and they have been dominating the laptop space since the birth of gaming laptops.
Is Intel Core i7 good for gaming laptop?
A gaming laptop with an Intel Core i7 processor is great for a gaming laptop. It is not as power-hungry as an i9 so you'll get more battery life out of your laptop while still having the performance to handle any gaming available today.
Which is the No 1 gaming laptop?
When it comes to the most highly reviewed product it would be our Tracer V or Tracer VI Edge Pro series because they are powered with an Intel i7 Core processor and an NVIDIA GeForce RTX 3080, both of which are just as powerful as the desktop equivalent.
Is i5 good for gaming laptop?
A laptop with an Intel i5 Core processor is a great gaming laptop, not only can it handle any game today, it is still good enough to compete in most esports titles.