Subscribe to our Mailing list
We periodically send out our special promotions by email. If you want to be included in the list, please fill in the form below. We value your business and privacy. We won't share your information with other parties. To view our policy, please click here. If you wish to unsubscribe from our mailing list, please also fill in the form, but click on the 'Unsubscribe' button.
Call of Duty: Black Ops 4
Apex Legends
Fortnite
GTA V
Battlefield V
Playerunknown's Battlegrounds
Division 2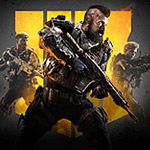 Click here to know more
3DMark Time Spy is a popular and effective benchmarking tool for rating gaming performance. Frame rate figures show typical performance as tested by UL. The higher the frame rate and 3DMark score, the better the experience. Performance may change with system, driver, and game updates.
Hello
Our systems indicate you are located in
.
CyberPowerPC can ship to UK via our UK website.
Would you like to access that region's site?
Visit UK Site
Continue visit USA site
X