Fully Customizable and Custom-Built Gaming Keyboards
CK60 Keyboards
MSRP $149
The CyberPowerPC CK60 gaming keyboards are our all-new 60% gaming keyboards that provide gamers with only the essential keys they need for gaming, which clears up the clutter on your desktop with their space-saving design. The CyberPowerPC CK60 gaming keyboards are available in two color options, Pearl (white) or Onyx (black), and both are made of 100% CNC aluminum providing a hefty and solid feel that won't slide around your desktop. Additionally, they feature a bottom and top high-density foam to increase noise dampening for that "thocky" sound you've been looking for.
Keyboard Case Material
Sleek, Heavyweight, Durable
100% CNC Aluminum Finish
Our 100% CNC Aluminum cases are milled from a single block of aluminum, offering a seamless and solid finish. Weighing in at nearly 3 lbs as a complete keyboard, it is significantly heavier than most other gaming keyboards, so it will stay flat and solid on any desktop surface. Our design based on the wildly popular Tofu60 features some new unique features, such as our gold aluminum base plate, where you can laser etch your unique graphics to personalize your CyberPowerPC CK60. We chamfered the two rear corners of the case, making it easier to lift up your keyboard if you want to pick it up and move it rather than having to deal with the difficulty of gripping it tightly on the sides.
Custom Top Plate
Choose Your Material
When selecting a plate for the back of your keyboard, the appearance remains an important consideration. Brass offers a golden hue that adds a touch of luxury to your setup, while aluminum has a sleek and modern look, available in a variety of colors. Polycarbonate is also an option, with its translucent appearance providing a unique aesthetic. Ultimately, you should choose the material that best fits your preferred style for your keyboard.
Custom Laser-Etched Base Plate
Personalize Your CyberPowerPC Keyboard Setup
If you're looking to add a personal touch to the base plate of your CyberPowerPC CK60 keyboard, you can do so by laser-etching your own unique graphics onto it. This option allows you to customize the base plate of your keyboard with a design, logo, or text of your choosing. The laser-etching process creates a permanent and precise etching that won't wear off over time. Adding a personalized design to the base plate of your CK60 keyboard can give your setup a unique and personalized touch, making it stand out from the crowd.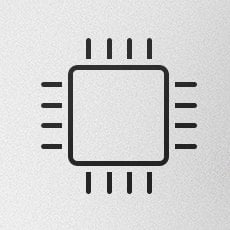 1000 Hz Polling Rate
The impressive 1000 Hz polling rate of our keyboard ensures ultra-responsive and lightning-fast performance, capturing every keystroke with exceptional speed and accuracy.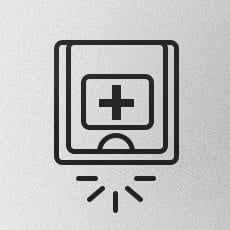 South-Facing RGB LED
Our keyboard features south-facing RGB lights, illuminating the keys from the bottom, resulting in a visually consistent and captivating lighting effect across the entire keyboard surface.
CNC Aluminum Case
Crafted with precision, our keyboard boasts a 100% CNC aluminum construction, ensuring a durable and premium build that exudes quality and elegance.
Hot-Swappable
Featuring top-of-the-line hot-swappable sockets from Kalih, our keyboard offers the convenience of easily swapping switches without soldering, allowing you to effortlessly customize your typing experience with different switch options.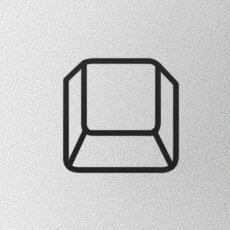 Thermal-Resistant PBT Keycaps
Our keyboard is equipped with thermal-resistant PBT plastic keycaps, ensuring exceptional durability and resistance to heat. These high-quality keycaps are designed to withstand prolonged use, maintaining their shape and color vibrancy over time, providing a reliable and long-lasting typing experience.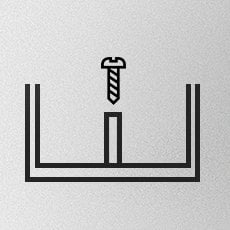 Tray Mounting
Featuring a tray mounting board design, our keyboard offers a reliable and secure construction that enhances typing stability and overall performance. The tray mounting method provides a solid base for the key switches, resulting in a satisfying and consistent typing experience with minimal keyboard flex.
Upgrade and Customize to your liking.
Upgradable and Customizable Keyboard
Future-Proof Your Gaming
Multi-Layout Support and Hot-Swappable Design for Easy Upgrades
Fully upgradable and customizable for future-proofing, the CyberPowerPC CK60 gaming keyboard offers multi-layout support for standardized 60% keyboard layouts allowing you to replace the PCB with most standard 60% PCBs on the market, unlike our competitors who use proprietary design, making theirs impossible to upgrade. And with our hot-swappable design, you can change out the switches at any time, unlike most gaming keyboards where the switches are typically soldered on the PCB making changing switches extremely difficult. Here with the CyberPowerPC CK60, you can do it all yourself.
Keyboard Switches
Switch Selection
From Linear to Tactile, Select Your Preferred Key Switch Style with CyberPowerPC
When it comes to switches, we've done the research. We understand that switch preferences can vary greatly among individuals, and that's why we've curated a diverse selection of switches to cater to every typing experience. In addition to our popular Gateron Blue (clicky), Brown (tactile), and Red (linear) switches, we have carefully chosen a range of specialty switches that offer unique characteristics. And we'll continue to add our selection, and coming soon, we'll introduce our own specialty switches exclusive to CyberPowerPC only.
Keycap Colorway Variety
Personalized High-Quality PBT Keycaps
Durable and Fade-Resistant
For your keycaps, based on the most popular Cherry keycap design, we offer a variety of color combinations across a wide spectrum of popular colorways, from dark gray/teal to even triple color combinations of white/blue/yellow and gradients. These keycaps are constructed of a thermal-resistant PBT plastic which is both durable and less likely to fade over time.

Additionally, we welcome suggestions for potential future colorways to expand our offerings.
Hot-Swappable RGB PCB
Consistent Lighting and Easy Switch Replacement
Our custom RGB mainboard PCB features a combination of both north-facing and south-facing RGB lights creating a consistent lighting effect from top to bottom. The PCB also features a staggering 1000 Hz polling rate to ensure no click is missed and hot-swappable sockets using the best-in-class hot-swap switch sockets from Kalih, so you can easily pull out and replace any switch.
Ultimate Keyboard Customization
Control, Flexibility, and Convenience
Powered by a custom controller and software, you can not only change the colors and animation profile of the RGB lighting, but you also have tremendous flexibility to customize your layout from reassigning keys, creating macros, and creating different layouts that can be saved and switched between easily. For example, you can reassign your right menu key to act as a secondary function button to mimic functionality on larger keyboards such as arrow keys and more. It's also pre-programmed with many typical media keys along the top row for features such as volume control, media controls, and more in conjunction with the function (FN) key.
Shipping Your Keyboard
No More Waiting
Get Your CK60 Keyboard Faster
Unlike traditional DIY custom gaming keyboards, where you might have to wait a long time, from 2-6 months, or have to join a group buy where you have to wait until there are enough orders, there is no long waiting time with the CyberPowerPC CK60 gaming keyboards. We inventory these in our warehouse so we can get them to you sooner, in as little as a few days with our pre-built CyberPowerPC CK60s or a week or two with our custom-built CyberPowerPC CK60s.
Custom-Built CK60 Keyboard
Customize Your Plate, Switches, and Keycaps to Fit Your Setup
Our fully customizable and custom-built CyberPowerPC CK60 gives you the ultimate flexibility to choose the plate between brass, aluminum, or polycarbonate, switches from a variety of common Gateron switches, or specialty switches such as the Gateron Black Ink V2 or Kalih Box Royal Purple, and lastly, keycaps in a wide assortment of color combinations to fit your gaming setup's theme.
Pre-Built CK60 Keyboard
Pre-Built CK60 Keyboard
Our prebuilt CyberPowerPC CK60 gaming keyboards feature your choice of our black or white 60% ISO layout CNC aluminum case, our custom RGB mainboard PCB, Gateron red linear switches, and all black or all white Cherry style PBT dye-sublimation keycaps, and are ready to ship with no delay.
Our CK60 custom mechanical keyboards are meticulously crafted to enhance your typing and gaming experience. With a variety of switch options, keycap designs, and plate material options, you can personalize your 60% keyboard to match your unique style and preferences. Whether you're a professional or a dedicated gamer, our custom mechanical keyboards provide the superior durability, precision, and responsiveness that you expect with a premium keyboard. Explore the wide selection of custom mechanical keyboards available and find the perfect one to elevate your typing or gaming sessions. CyberPowerPC is here to provide top-quality mechanical keyboards that deliver exceptional performance and style.
Custom 60% Mechanical Keyboards - CK60 Keyboard | CyberPowerPC FAQs
Are custom mechanical keyboards worth it?
Custom mechanical keyboards, like our CK60, are the best way to add a premium feeling to your gaming setup. Enhancing your typing experience with a solid aluminum PC case helps prevent your keyboard sliding around during intense gaming sessions. A large selection of switches and keycaps ensures you will have the exact feel, look, and sound you are looking for when gaming and typing. Hot swappable sockets means you can change your switches to something else with ease. Unlike traditional DIY keyboard kits, our CK60 arrives quickly as we keep them inventoried in our warehouse.
Where to buy the best custom keyboards?
CyberPowerPC has the best customization options when it comes to creating the best custom mechanical keyboard. Our CK60 has a variety of plate, switch, and keycap options that ship fully built and much quicker than traditional keyboard sites that have long wait times or annoying group buys that you have to wait for enough orders to go through.
How much does a custom keyboard cost?
The CK60 custom keyboard starts at $149 for its prebuilt base configuration that features Gateron Red linear switches and your choice of black or white keycaps. Fully custom models are available - where you can select your plate material, switches, and keycaps. Fully custom CK60 mechanical keyboards can vary in price depending on the combination of components chosen.
What are some ways to customize the keyboard?
There are many ways to customize the CK60 on our website. Choose your plate material, between brass, aluminum, and polycarbonate. A variety of specialty switches are available, such as the Gateron Black Ink V2 or Kalih Box Royal Purples. Lastly, we offer a variety of color combination keycaps to complete the build.