Prebuilt Gaming Systems And Laptops (

12

)
Prebuilt Gaming PCs & Laptops
Best Prebuilt Gaming PCs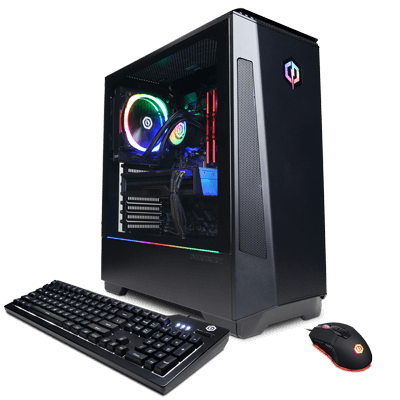 Prebuilt Gaming PC GLX 99149
Windows 11 Home Intel® Core™ Processor i5-12600KF GeForce RTX™ 3050 8GB GDDR6 16GB (16GBx1) DDR5/4800MHz Memory Z690 DDR5 WIFI Motherboard 1TB PCIe NVMe M.2 SSD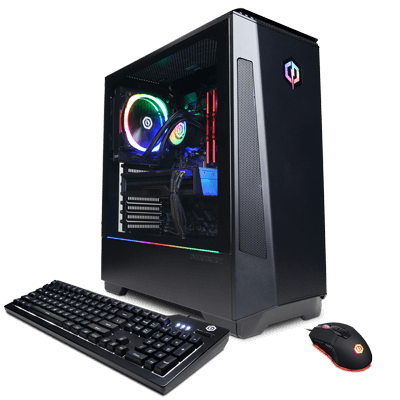 Prebuilt Gaming PC GLX 99163
Windows 11 Home Intel® Core™ Processor i5-12600KF AMD Radeon™ RX 6600 8GB Graphics 16GB (16GBx1) DDR5/4800MHz Memory Z690 DDR5 WIFI Motherboard 1TB PCIe NVMe M.2 SSD
Our lineup of prebuilt gaming PCs. Our pre-built systems ship out the following business day, with free two-day shipping. With plenty of options to choose from, we are sure to have the best pre-built gaming computers for your needs and price range. Choose the prebuilt pc that fits your budget and performance needs. Our two-day shipping will have you gaming quickly - you will be enjoying your prebuilt-gaming pc before you know it. Each of our prebuilt gaming PCs is hand-crafted in California by our experienced technicians with components from the top hardware brands in the pc gaming computer industry.
FAQs
Is it better to get a prebuilt gaming PC?
The main benefit of a prebuilt gaming PC is that you won't have to build it yourself. This means you won't be responsible for accidental damage that might occur when you build it yourself. In addition, you'll get a warranty and technical support.
Is it cheaper to build a PC or prebuilt?
You can always find great deals on single components but not often at the same time. However, builders like CyberPowerPC buy components at lower prices in volume, even less than retailers so we pass that on to you, so you save both money and time.
What is the best company for prebuilt gaming PC?
CyberPowerPC is one of the best options for prebuilt gaming PC because we have components from well-known brands as opposed to other big brand prebuilds that make their own custom components that are often cheaper with fewer features.