CyberPower Refurbished Graphics Cards
AMD Radeon™ RX 560 2GB GDDR5 Video Card (Refurbished)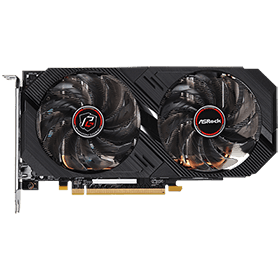 Asrock AMD Radeon™ RX 580 Phantom Gaming Elite 8G GDDR5 Video Card (Refurbished)
Our selection of refurbished graphics cards are perfect for the gamer looking to build their next DIY gaming PC. Choose from a selection of refurbished GPUs. Refurbished components may have some cosmetic defects such as dents or scratches, other than that they will work as good as new!
Gear Store | Refurbished PC Components | CyberPowerPC FAQs
Do refurbished PC parts include a warranty?
Yes, our refurbished components come with a 90 day warranty, as well as a 30 day money back guarantee. Refurbished PC components are sold as is and may have some cosmetic defects such as dents or scratches. To see our full warranty information regarding refurbished components please visit: https://www.cyberpowerpc.com/company/refurbished-warranty.aspx