Gaming Laptops equipped with GeForce RTX Graphics
Best Nvidia Gaming Laptops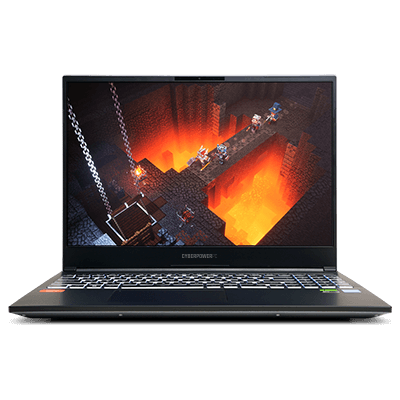 Tracer VI Gaming ET 99180
Windows 11 Home Intel® Core™ Processor i9-12900HX Processor NVIDIA® GeForce RTX™ 4060 8GB GDDR6 16GB DDR5/4800MHz RAM Intel Raptor Lake HM770 Chipset 1TB PCIe NVMe GEN4 M.2 SSD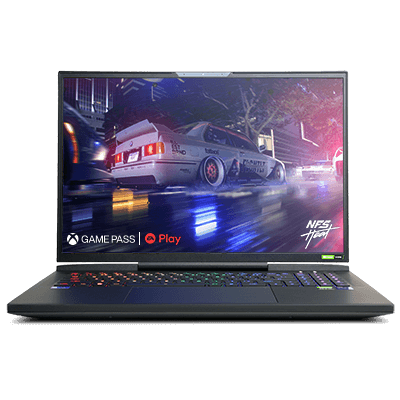 Looking for a powerful and portable gaming laptop? CyberPowerPC gaming laptops powered by NVIDIA GeForce RTX Graphics give you the power to play the latest games on the go. You can now experience true-to-life graphics with ray tracing and deep-learning Tensor cores. Plus, get PhysX® in games for realistic physics effects. With an Intel Core i7 Processor, your laptop will run all the latest games without breaking a sweat. And with up to 16GB of DDR4 memory, you'll be able to run even more programs and apps at once without slowing down your computer. Store all of your favorite games and videos on up to 1TB of high-speed SSD storage – it has plenty of space for everything you need. Purchase a CyberPowerPC NVIDIA GeForce RTX Gaming Laptop today!
NVIDIA Gaming Laptops | Gaming Laptops with RTX Graphics FAQs
Which Nvidia graphics card is best for gaming laptop?
When it comes to gaming laptops many would argue that higher performance is always better for gaming so a gaming laptop with a 3080 or higher would be considered the best. However, you'll sacrifice battery life for that performance.
Which RTX is best for gaming laptop?
The best RTX graphics available on a gaming laptop today is the GeForce RTX 3080 Ti, however, the selection is limited since not many laptops are produced with such a high-performance GPU due to its cooling requirements and power consumption.
Is the GeForce RTX 3070 laptop good?
Any CyberPowerPC gaming laptop with a GeForce RTX 3070 is more than adequate to handle any PC game on the market today and still be considered high-performance for competitive gaming.
Is Nvidia GeForce RTX 3050 good for gaming?
The NVIDIA GeForce RTX 3050 while being considered a mainstream GPU is still a very decent graphics card that can handle nearly any game available today. In fact, it is more than enough for many esports titles such as League of Legends.