AMD Processors and GPUs - Prebuilt Gaming PCs
AMD Prebuilt Systems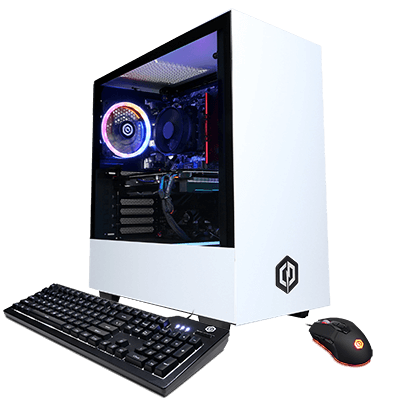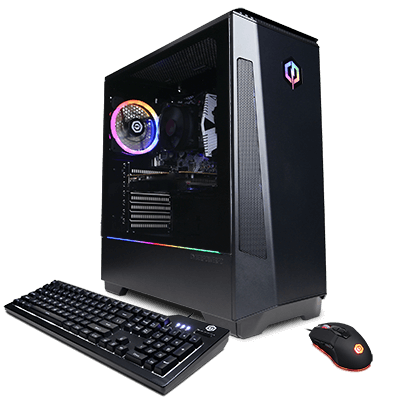 Prebuilt Gaming PC GM 9788
Windows 11 Home AMD Ryzen™ 5 7600X Processor AMD Radeon™ RX 6600 XT 8GB Graphics 16GB (16GBx1) DDR5/4800MHz Memory B650 AM5 with WIFI Motherboard 1TB PCIe NVMe M.2 SSD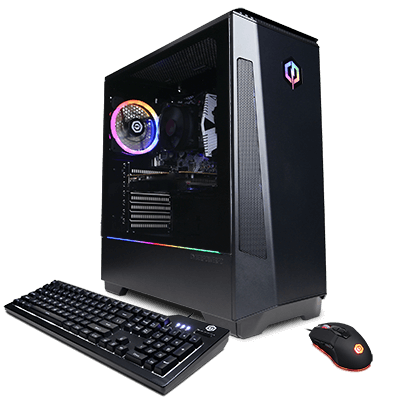 Prebuilt Gaming PC GM 7216
Windows 11 Home AMD Ryzen™ 7 7700X Processor GeForce RTX™ 3060 12GB GDDR6 16GB (16GBx1) DDR5/4800MHz Memory B650 AM5 with WIFI Motherboard 1TB PCIe NVMe M.2 SSD
Looking for a powerful gaming PC? AMD has the most powerful processors in the world. So, it makes perfect sense that our prebuilt gaming PCs would have the latest and greatest hardware. You won't find a better value anywhere else. We know you want to be able to play the newest games in the highest settings with no problems. That's why these PCs come with AMD Ryzen processors – so you can enjoy an immersive gaming experience without any lag or framerate drops. Purchase your new CyberPowerPC AMD gaming PC today and get it shipped to you in just a couple of days.
Prebuilt Gaming PCs - AMD Ryzen Processors | CyberPowerPC FAQs
Are AMD PCs good for gaming?
Gaming PCs powered by AMD are great for gaming as long as it's powered by an AMD Ryzen processor. However, AMD PCs powered by lower mainstream processors such as the Athlon or A series processors would not be adequate for gaming.
Is it cheaper to build a PC or prebuilt?
It is likely that if you have the experience to build a PC and you are willing to wait until the exact component you want is at the lowest price you are willing to pay it could take months or even years before it goes on sale.
Should I go AMD or Nvidia?
Well, that choice is entirely up to you. both AMD Radeon and NVIDIA GeForce graphic cards are fairly comparable. It really depends on the games you play as some games perform better than others. However, the performance difference is often minor.
Is AMD better than Intel?
When comparing AMD Ryzen processors to Intel Core processors for gaming, both are fairly comparable to each other and offer similar levels of performance.