Syber L Series Gaming PCs
Syber L Series
Powerful Gaming In A Sleek Design
Introducing the L-Series – with space to grow, and a stunning aluminum finish. Make it an extreme gaming rig, or start simple and let it progress with you. Living all within a meticulously designed case, featuring a brushed aluminum front panel, this is one case that you will definitely be showing off. The perfect middle ground in our family of towers. The L-Series is here to stay.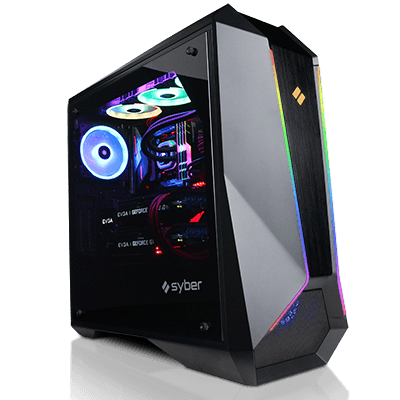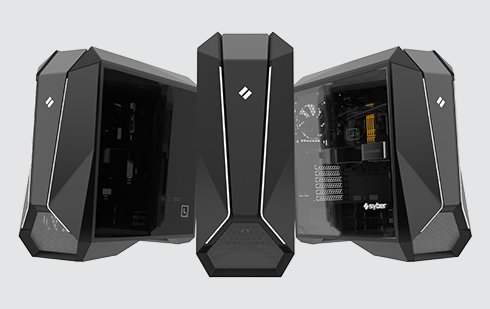 Stand Out
With ARGB lighting brimming the eye-catching lines of the L-Series, this is surely a build that isn't going to blend in with the rest.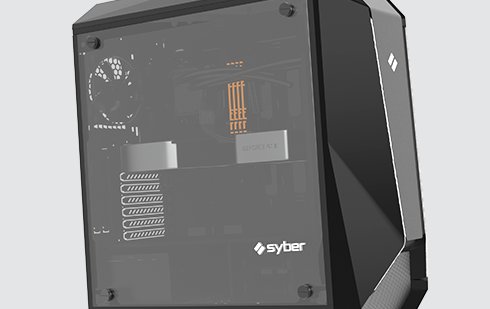 Show Off
With an expansive tempered glass side panel, the L-Series is ideal for showcasing all the ARGB components that drive this beast.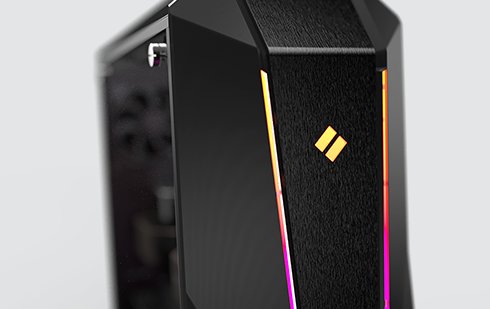 Sophisticated Finish
Coming with a brushed aluminum front panel, the L-Series exudes a sense of sophistication that few can rival.

Powerful Air Flow & Chic Design
SYBER L achieves not only outstanding air flow performance but also an iconic and bold design, which exudes chicness.
Convenient Dust Cover
The dust cover is a crucial feature for any gaming computer as accumulated dust can cause a decrease in performance and lead to maintenance issues. The bottom dust cover on the SYBER L makes it easy for users to clean their computer and maintain its longevity.
VR Ready
Every L-Series is built to be VR ready and capable of playing even the most demanding games. No more wondering if you'll be able to play a title. No more guessing on specs. We've taken care of that for you and even keep it at a price no one can touch. Are you ready to take your game to the next level.
The Syber L series is the ultimate ATX Full Tower PC case. With the size of a full tower PC case, you have plenty of room to grow into a Syber L series case. Whether you want to put your own upgrades in down the road, or want to deck it out on our website, the Syber L Full Tower is he perfect case to show off your build. The front panel features strips of RGB lighting that accent that beautiful brushed aluminum front panel. The Syber L case was meticulously designed to deliver top tier performance and sleek aesthetics to make it the perfect complement to any pc gaming setup.