Intel 13th Gen Core Processor Gaming PCs
13th Gen Intel® Core™ desktop processors
Beyond performance.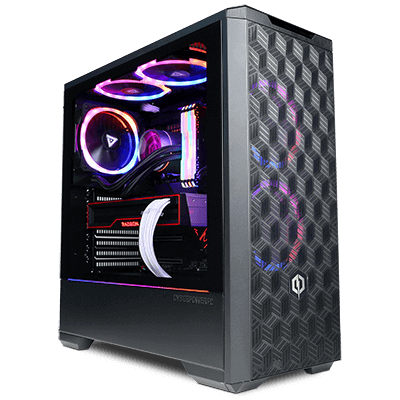 Xtreme 3060 Ti Gaming PC
Windows 11 Home Intel® Core™ Processor i7-13700KF GeForce RTX™ 3060 Ti 8GB GDDR6 32GB (16GBx2) DDR5/6000MHz Memory ASUS PRIME Z790-P WIFI D5 DDR5 Motherboard 1TB WD Black SN750 SE M.2 PCIe SSD

Creator PC Ultimate
Windows 11 Home Intel® Core™ Processor i9-13900K GeForce RTX 4090 24GB GDDR6X Video Card 32GB (16GBx2) DDR5/6000MHz Memory ASUS PRIME Z790-P WIFI D5 DDR5 Motherboard 1TB WD Black SN750 SE M.2 PCIe SSD

Gaming PC Infinity 8800 Pro SE
Windows 11 Home Intel® Core™ Processor i9-13900KF AMD Radeon™ RX 7900 XTX 24GB Video 32GB (16GBx2) DDR5/6000MHz Memory ASUS PRIME Z790-P WIFI D5 DDR5 Motherboard 1TB WD Black SN750 SE M.2 PCIe SSD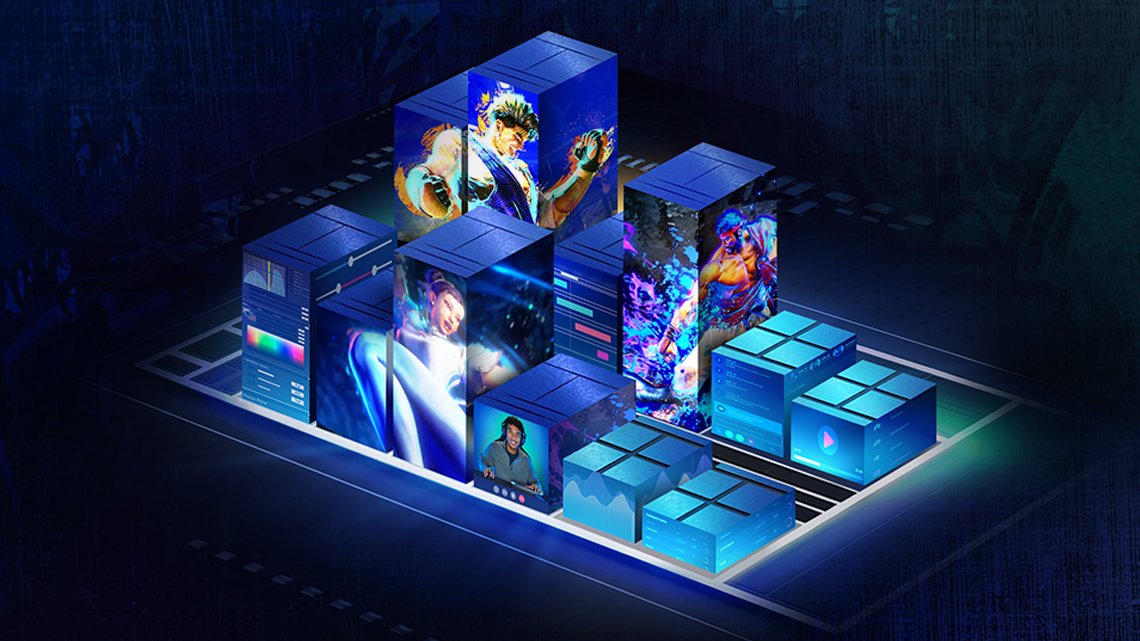 Core Architecture
Designed for the needs of today's gamers.
Performance hybrid architecture will push your gameplay beyond performance, giving you the power to do it all.
Performance-cores
Unleashes the capability to optimize the latest games and gaming software.

Efficient-cores
Provides multitasking power to work, play, and most importantly game together.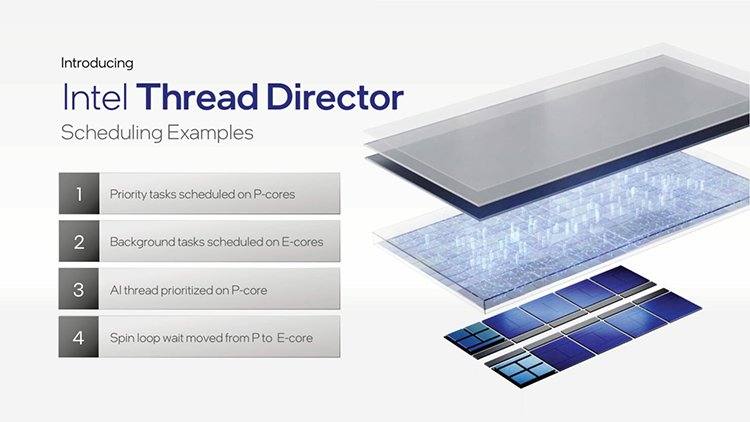 How Hybrid Technology Works
Intel® Thread Director
Keep your gaming free of interruptions by making sure background tasks don't slow you down.1
The thread director is built directly into the hardware and provides instructions that make sure the right thread is in the right core at the right time. The P-core is prominently where the foreground programs go. This would cover bigger tasks or more important tasks, such as playing a game or running Photoshop. The programs that are deemed most important, usually through interaction, are given the highest priority with P-core.

Meanwhile, E-core covers more of the background programs, so less power is sent to applications you aren't interacting with or don't currently have open. If needed, P-core and E-core can switch roles to fulfil power needs, but the director will always try to put the power where it's needed and save power where it's not.
Your Setup Your Way
Personalize your PC.
Broad platform support that allows you to optimize your PC using the latest gaming technologies.
Expanded memory options
Support for both DDR4 and DDR5 gives you control over your memory configuration.2

Build out your setup
Support for Thunderbolt™ 4 technology offers a simple and fast way to connect peripherals.

Competitive connectivity
Connect quickly and without interference with support for Intel® Killer™ Wi-Fi 6/6E (Gig+).3

You set the max
Enhanced overclocking for both sets of cores allows you to customize your performance.4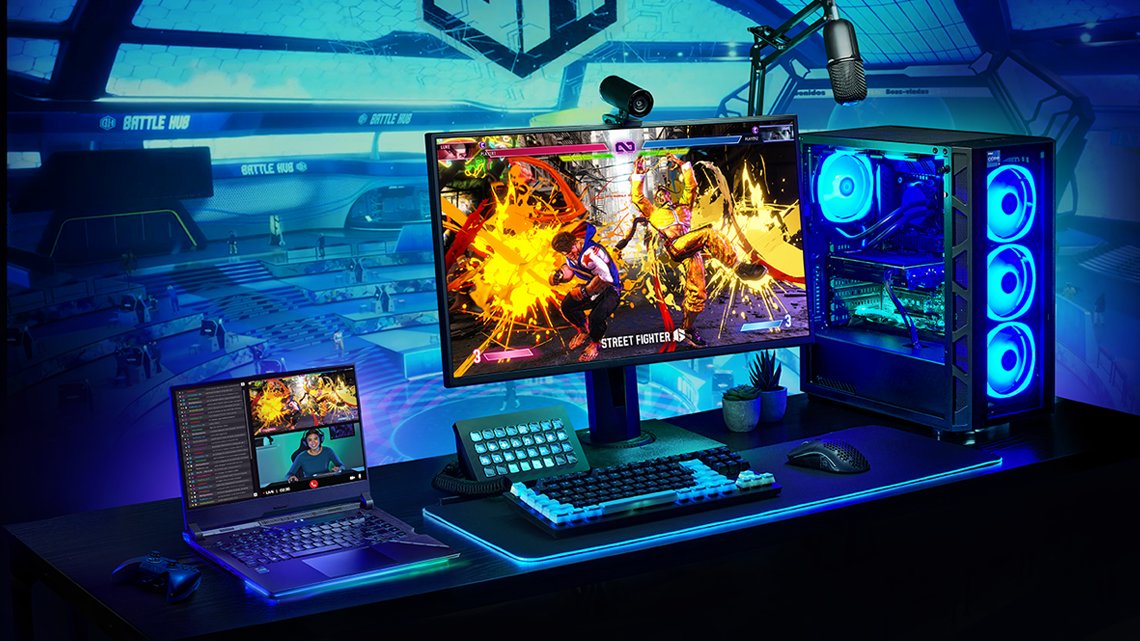 Your Weapon Of Choice
Choose the 13th Gen Intel® Core™ processor for the way you play.
Intel Core i5 Processors
Versatile performance for immersive gaming.
Up to 5.1 GHz Max Clock Speed5
14 Cores /20 Threads

Intel Core i7 Processors
Game, stream and record without interruption.
Up to 5.4 GHz Max Clock Speed5
16 Cores /24 Threads

Intel Core i9 Processors
Peak performance for elite gaming and content creation.
Up to 6 GHz Max Clock Speed5
24 Cores /32 Threads
Intel 13th Gen Core Processors go beyond performance. With up to 5.8 GHz clock speeds and up to 8 P-Cores & 16 E-cores, 13th Gen Intel CPUs are the ultimate choice for your CyberPowerPC gaming computer. Intel Core i5-13600K, i7-13700K, and i9-13900K CPUs are designed for the needs of today's gamers. Take advantage of broad platform support such as expanded memory options, with your choice of ddr4 or ddr5 RAM being supported, support for Thunderbolt 4, Intel Killer Wi-Fi 6/6E, and enhanced overclocking for both sets of cores to allow you customize your performance. Intel 13th Gen gaming PCs are now available at CyberPowerPC, customize yours today.
What socket does Intel 13th gen use?
Intel's Raptor Lake CPUs use the LGA1700 socket, which was first introduced with the 12th gen CPUs. 13th Gen CPUs also work with Z600-series motherboards. Z790 chipset motherboards can support DDR5 RAM up to 5600MHz and DDR4-3200Mhz memory.
Does Intel 13th gen support DDR4?
13th Gen Intel Core Processors support both DDR4 and DDR5, so choose whichever fits your budget and performance needs when customizing a 13th Gen CPU system on our site.
1Intel® Thread Director is designed into 13th Gen Intel® Core™ processors and helps supporting operating systems to intelligently channel workloads to the right core. No user action required. See Intel.com for details.

2Maximum memory speeds are associated with 1 DIMM per Channel (1DPC) configurations. Additional DIMM loading on any channel may impact maximum memory speed. Up to DDR5-5600 MT/s 1DPC UDIMM 1Rx8, 1Rx16 and DDR5-5200 1Rx8, 1Rx16, 2Rx8 on select SKUs. Maximum memory capacity is achievable with 2DPC configurations.

3Visit www.Intel.com/PerformanceIndex (connectivity) for more details.

4Unlocked features are present with select chipsets and processor combinations. Altering clock frequency or voltage may void any product warranties and reduce stability, security, performance, and life of the processor and other components. Check with system and component manufacturers for details.

5On Performance-cores. Performance varies by use, configuration and other factors. Learn more at www.Intel.com/PerformanceIndex.

No product or component can be absolutely secure. Your costs and results may vary.

Intel technologies may require enabled hardware, software or services, some of which may not be available on all systems. Please check with the manufacturer for full system specifications.

ELDEN RING™ & ©Bandai Namco Entertainment Inc. / ©2022 FromSoftware, Inc.

© Intel Corporation.