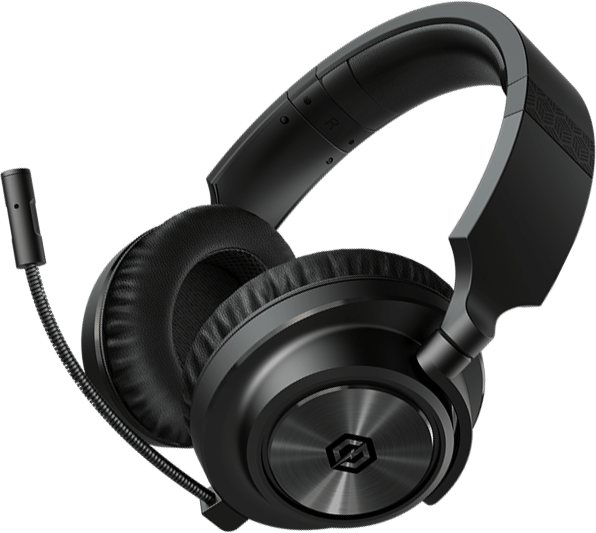 The most comfortable gaming headset you'll ever wear.
Fit & Feel
DESIGNED FOR COMFORT
Most gaming headsets aren't design for comfort, they are either too loose or they are so tight that they cause pain on the temples. It's especially worst of you wear glasses often making it unbearable to play with gaming headsets past a few hours.

Sound
PREMIUM AUDIO QUALITY
When it comes to sound quality we didn't settle for anything but the best. With a frequency range from 20Hz to 20KHz you are getting a ultrawide range of sounds beyond what you can hear but can still feel. This is all delivered by a 50 mm Neodymium driver that produces true accurate productions of the original sounds as they were intended to be heard.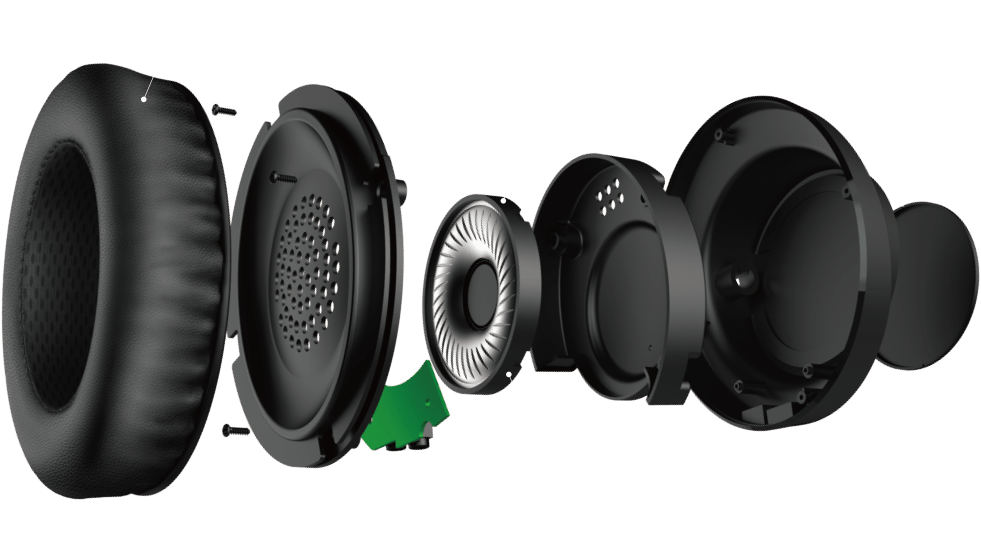 Flexibility
SWIVEL, EXTEND AND ROTATE
The CyberPowerPC Spectre 01 headphones has earcups that offer a vertical tilt and pivot to adjust to the contours of your face and it's unique design displaces pressure from your temple and spreads it across your face more evenly. They also feature a 90 degree swivel so you can comfortable rest them on your shoulders around your neck without it getting in your way when you aren't using them.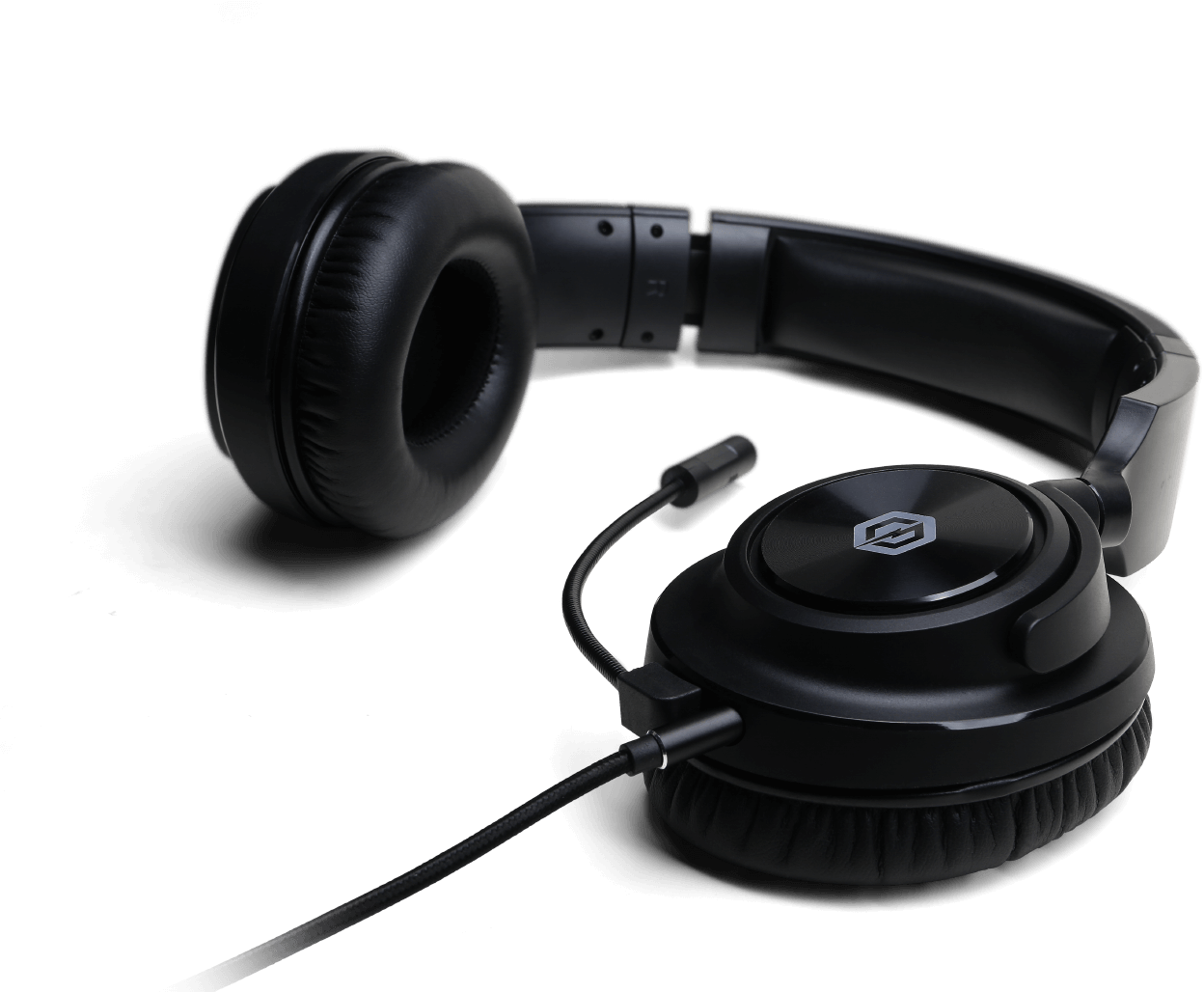 MICROPHONE
FLEXIBLE & DETACHABLE
The Spectre 01 features a super flexible and sturdy boom microphone that can be adjusted to your exact needs and it's detachable so it won't get in the way when you are on the go.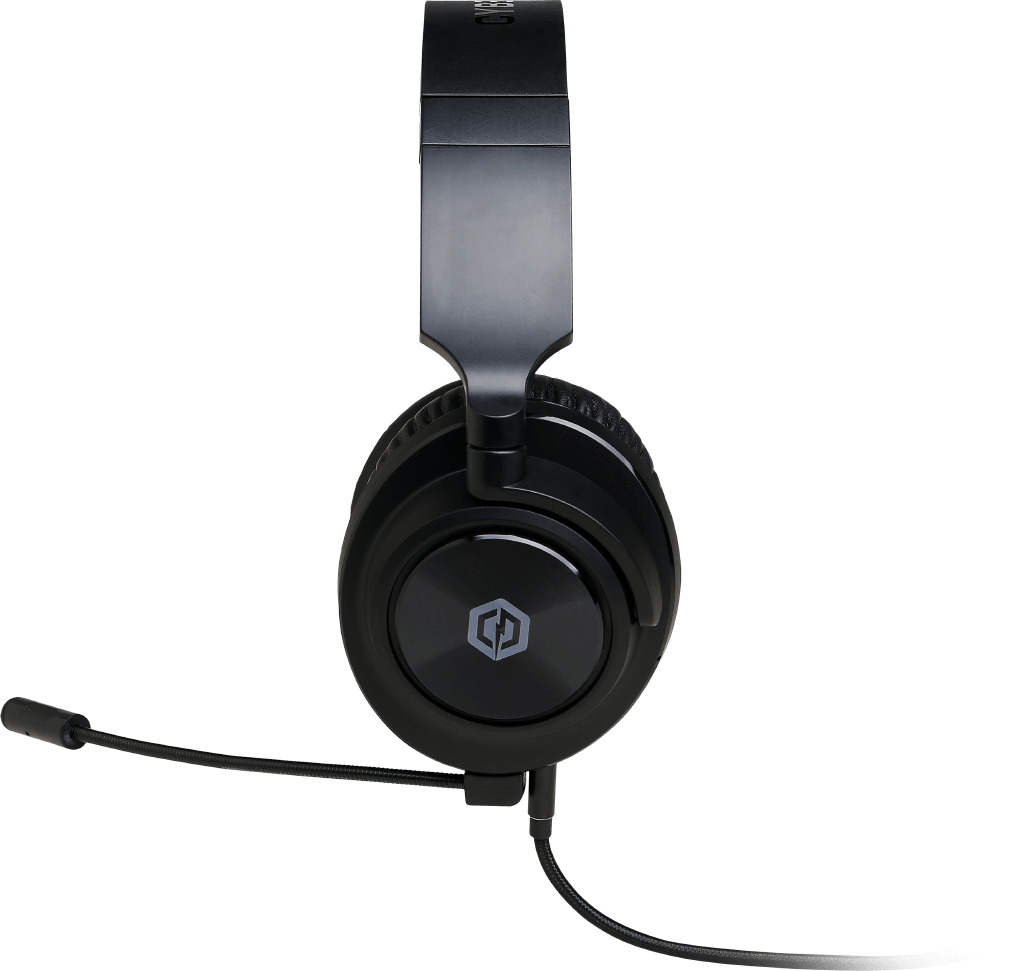 Design
SIMPLE & ELEGANT
We wanted the Spectre 01 to keep with a honest design, simple and elegant with nothing unnecessary added. From top to bottom every part of it has purpose and subtle design elements accentuate the shape. The goal was a headset that stood out by not standing out too much.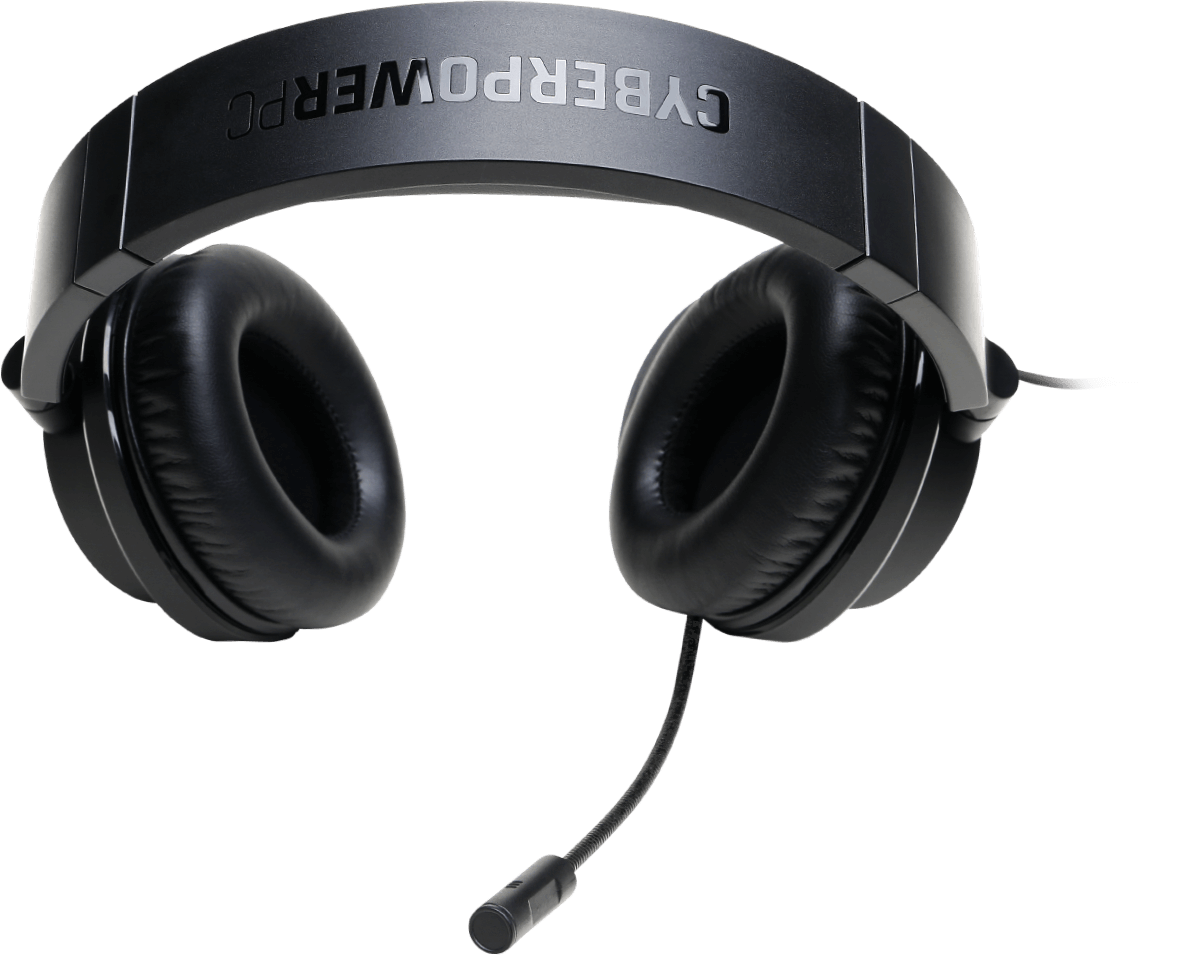 Shape
FEEL THE DIFFERENCE
There is no equivalent to trything them on for yourself. You'll notice the different immediately and your face will certainly feel the difference after hours of gaming. No more pain and discomfort. No more noise leaking from the outside. This headset was design to fit like no other headset on the market.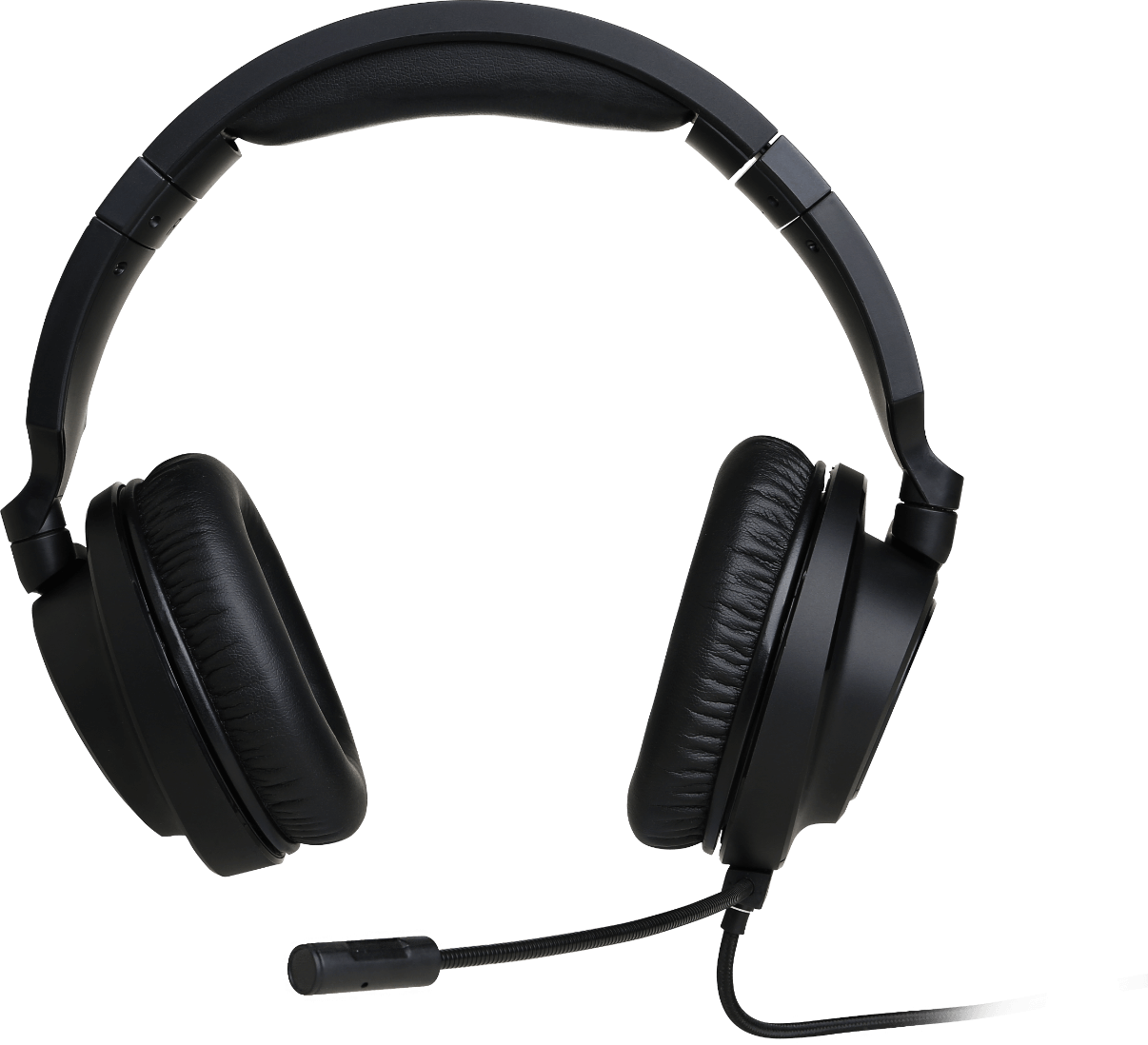 SPECTRE 01
Headset
Technical Specifications
Driver

50 mm Neodymium

Frequency Response

20Hz-20KHz

Impedance

32 Ohms (passive)

Ohms

5k Ohms (active)

Sensitivity

108 ±3dB @ 1KHz

Input Power

30mW (Max)

Connector Type

3.5mm analog

Cable Length

2m

Splitter Length

0.2m

Dimensions

208 x 195 x 86 mm

Weight

268 g

Microphone Diaphragm

Cardioid (Unidirectional)

Microphone Frequency Response

Frequency Response: 100Hz – 10KHz

Microphone Sensitivity

Sensitivity: -47dB ± 3dB @ 1KHz

Microphone Size

Size: 6 mm

PC, PC VR: 7.1 Surround1

7.1 Surround1

Compatibility

PS4TM, Xbox OneTM, SwitchTM, Mac, Mobile: Stereo
What's in the box
- Spectre gaming headset
- Detachable 3.5mm audio cable with in-line controls
- Detachable 3.5mm microphone boom
- PC splitter for separate mic and headphone jacks
- Quick Start Guide
What you need
- PC, console or mobile with 3.5 mm output.
- PS4TM, Xbox OneTM 2 or SwitchTM
1-year limited warranty.
© 2019 CyberPower Inc, CyberPowerPC, Syber and their respective logos are trademarks or registered trademarks of CyberPower Inc. USA and/or its affiliates in the U.S. and other countries. All other trademarks are the property of their respective owners. Made in China.
This device complies with Part 15 of the FCC Rules, Operation is subject to the following two conditions: (1) this device may not cause harmful interference, and (2) this device must accept any interference received, including interference that may cause undesired operation.
1 7.1 Surround sound requires compatible device capable of processing 7.1 surround sound output.
2 Some Xbox One controllers may require Xbox One Stereo Headset Adapter, sold separately. PX4, Xbox One, Switch, and Mobile operate in stereo mode only via analog cable.
Only $69.99
Customize