Stream Without Limits
CREATOR PRO SERIES
Professional hardware for all content creators, graphic designers, & game developers
CyberPowerPC has partnered with some of the top streamers in the world over the years from Trick2G to Summit1G and for these professional career broadcasters, we've learned exactly what it takes to build high quality gaming and streaming systems. Let CyberPowerPC build you a streaming PC that takes your stream to the next level.

Creator PC Ultimate
Windows 11 Home Intel® Core™ Processor i9-13900K GeForce RTX 4090 24GB GDDR6X Video Card 32GB (16GBx2) DDR5/6000MHz Memory ASUS PRIME Z790-P WIFI D5 DDR5 Motherboard 1TB WD Black SN750 SE M.2 PCIe SSD

Gaming PC Master 9500
Windows 11 Home AMD Ryzen™ 9 7950X Processor AMD Radeon™ RX 7900 XTX 24GB Video 32GB (16GBx2) DDR5/6000MHz Memory ASUS PRIME X670-P WIFI AM5 ATX Motherboard 2TB SOLIDIGM P41 Plus M.2 PCIe SSD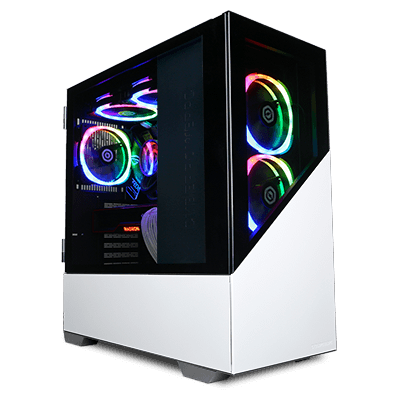 AMD Ryzen 9X Configurator
Windows 11 Home AMD Ryzen™ 9 7900X3D Processor GeForce RTX™ 4070 Ti 12GB GDDR6X Video Card 32GB (16GBx2) DDR5/6000MHz Memory ASRock B650M-C AM5 Micro ATX Motherboard 1TB WD Black SN750 SE M.2 PCIe SSD
What To Consider
For each component when building a PC for Gaming / Streaming or Video Creation.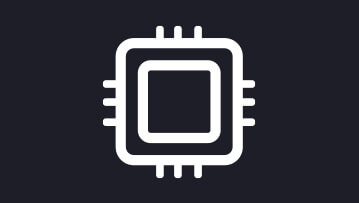 Processor
The Processor is one of the most important parts of any gaming and streaming PC. Most games utilize the GPU more than the CPU. However, in order to stream your favorite graphically intensive games and stream at the same time, the CPU must be powerful enough to run multiple programs simultaneously. A CPU that is Multi-threaded and multi-core are the go to today, the higher the better is best to handle the split workload between the game, streaming and running any other applications like OBS (Open Broadcaster Software).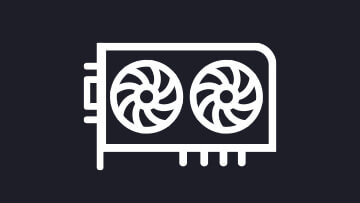 Graphics Card
The graphics card (GPU) is one of the most important components in any PC like the CPU. It's the source of getting the best possible performance in demanding games. It can be the real difference maker in the amount of FPS you get in your favorite games. The GPU can also help the CPU with encoding so you can broadcast your stream using hardware acceleration.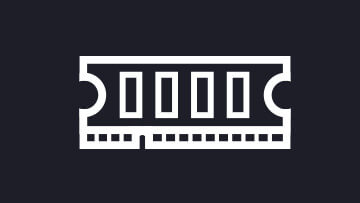 RAM
RAM (memory) can help with running programs simultaneously. So as there isn't any major requirement other than for a specific game. Having more memory can help make sure you don't run into any issues when trying to run muitlple programs while the stream is live and gaming. 16GB is becoming the new norm for PC games today so always better to have more for other applications.
Storage Space
Storage space, no matter if you stream or not, is very important because games can quickly take up space. Game files take up more space now then ever before, so having the most storage space gets rid of that headache. If you want to make videos for YouTube, this can also be important to store those raw video files or video editing projects.
Load times can also be a factor when choosing the right drive. An SSD (Solid State Drive) is the best solution to have much faster load times than a standard HDD (Hard Disk Drive). If you plan to stream, game load times is definitely something to think about. It can also help Windows boot faster if the OS is installed on an SSD.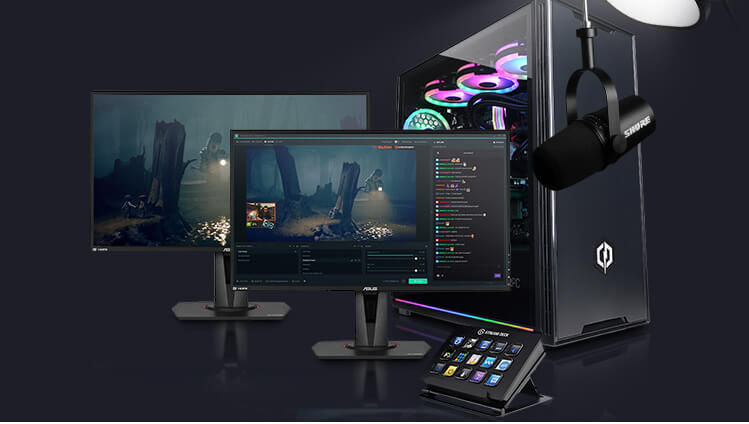 Single PC Setup
Game and stream simultaneously. Play the graphically intensive games of today with the latest of hardware in both Intel processors and NVIDIA graphics cards.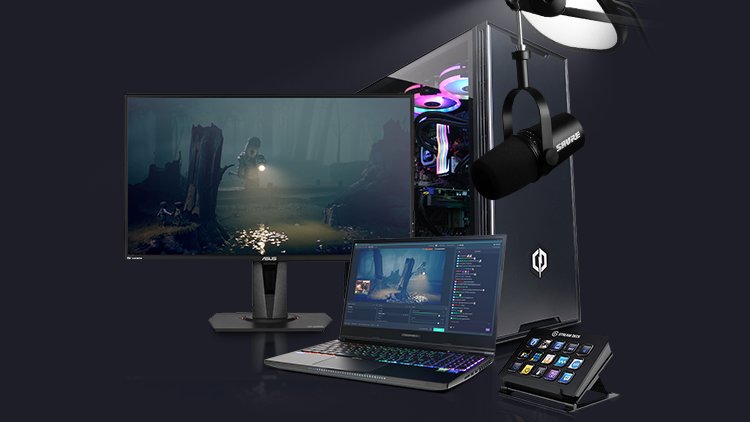 Dual PC Setup
Duo systems to separate the streaming workload. A desktop PC dedicated for running your games and a laptop dedicated to encoding your stream. Both connected to a video capture card to make this an all around perfect streaming setup.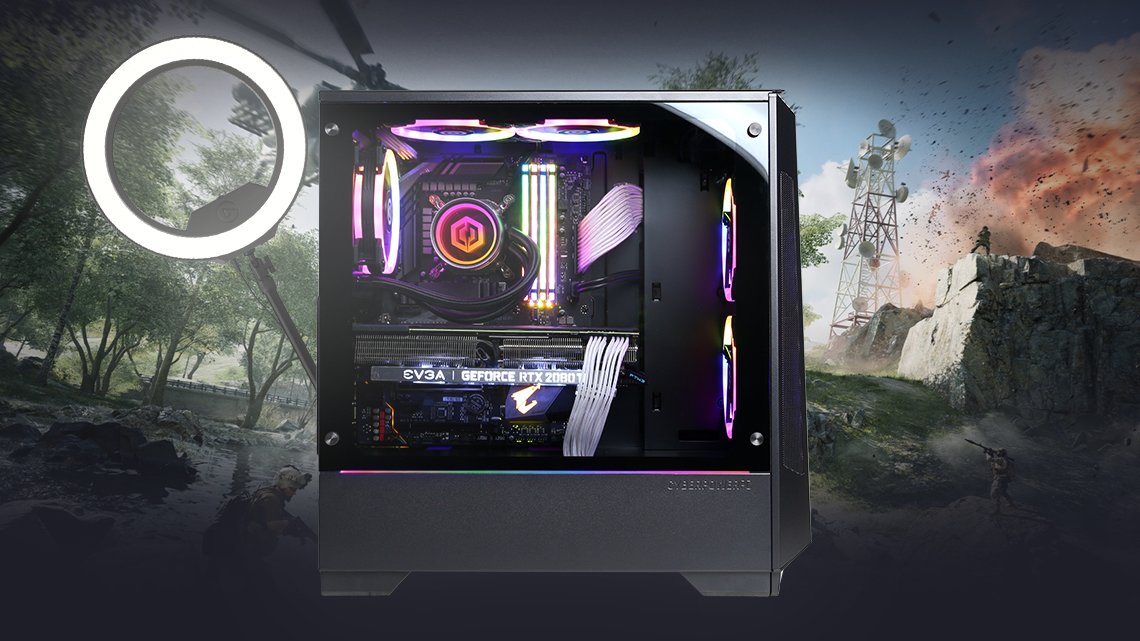 Video Content Creators
Ultimate Video Creation
CyberPowerPC has partnered with some of the world's top youtubers and we've built systems tailored for them that are great for high quality gaming but also for super fast video editing. Even top 100 YouTubers like H2O Delirious rely on CyberPowerPC systems to quickly churn out high quality videos that hit 1 million+ views on a regular basis.
Designers
High Performance Designing
We know what graphic designer and illustrators need when it comes to a powerful graphic design system to run all the latest design applications. Working with highly complex multi-layered effects requires a robust system to handle it all. Let CyberPowerPC build your next hard-core designer workstation.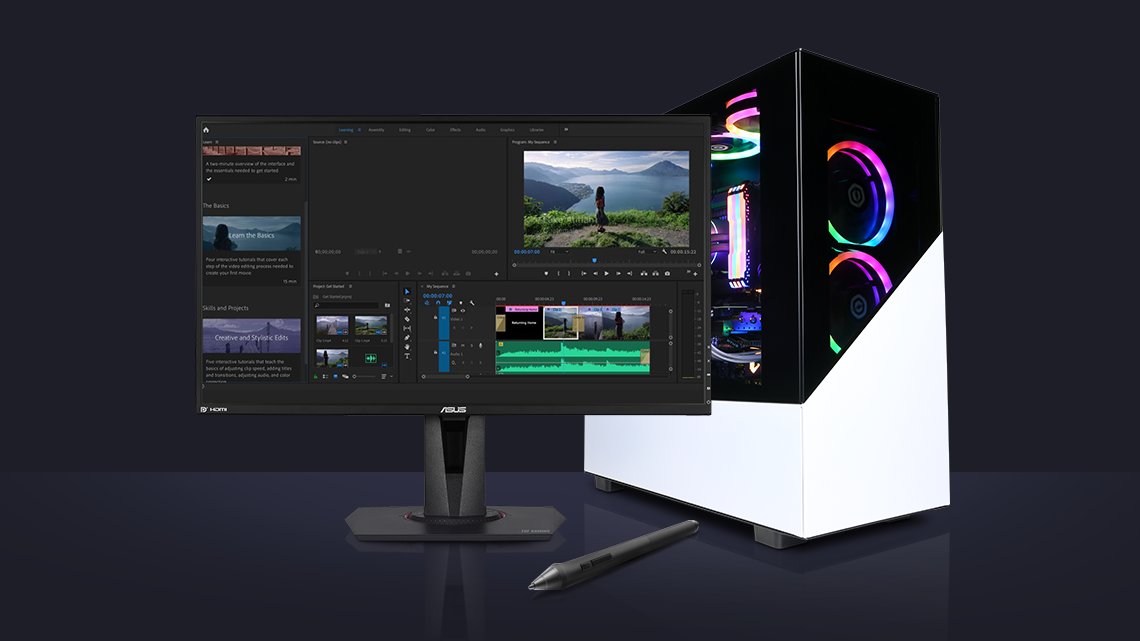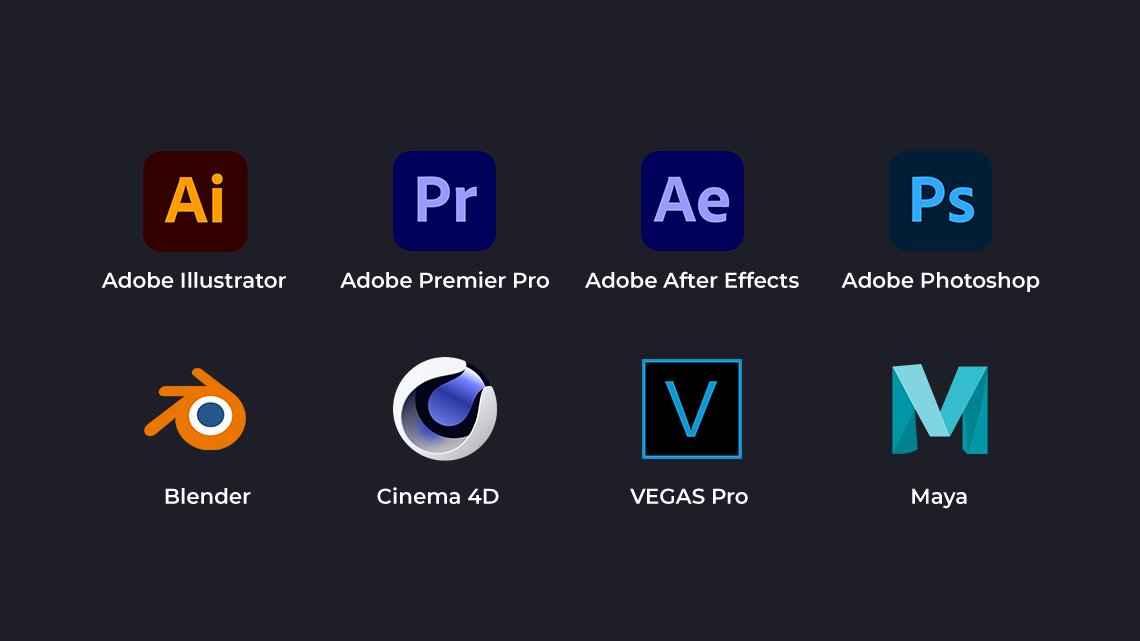 Software Performance
Built For Your Software
Design with the programs you love without the headache of hardware limitations with high performance hardware acceleration with NVIDIA Graphics and an 8-core, 16 thread processor.
RTX Studio Systems
Performance To Handle All Your Creative Design Needs.

Creator Pro Series desktops are the ultimate high performance choice for content creators, graphics designers, and game developers. Stream and game without limits. Each component is picked with optimizing the system for any digital creative processes. At the heart of a Creator Pro System is a powerful Intel Core or AMD Ryzen CPU with power and cores to run multiple intensive programs, such as gaming and streaming simultaneously. Next is the graphics card that is powerful enough to run the latest games, animate 3d models, or accelerate your design workflows. Then your RAM, or system memory, is another key component that helps your system run multiple programs simultaneously. Modern digital creators typically use 16gb at the very least, and creator pro systems can have up to 64gb. Lastly storage space is another important aspect of a Creator Pro System. Game files, clips, creative projects, and more can quickly fill up your storage - fast, high capacity SSDs ensure you can access all of your files quickly, and boot into Windows in seconds. Whatever digital creation you partake in - from graphic design and animation, to YouTube videos and game streaming, a Creator Pro system is the perfect choice handle all of your digital content creation needs.
What is the best computer for content creation?
Our Creator Pro Series are the best choice for content creators. They are built with content creation in mind - utilizing the best hardware combinations that digital creators need.
What is a content creation PC?
A content creation PC is a high performance desktop that is built around being able to create content - whether that be graphic design, animation, video editing, or streaming games.
Do you need a powerful PC for editing?
While you could do some light video editing on most modern PCs, a powerful PC, like a Creator Pro Series PC, is preferred by content creators as they can speed up workflows and make more complex projects possible.