Prebuilt Gaming Systems And Laptops (

10

)
Prebuilt Gaming PC Desktops And Laptops
Best Prebuilt Systems
Prebuilt Gaming PC GLX 99175
Windows 11 Home Intel® Core™ Processor i7-13700KF GeForce RTX™ 3070 8GB GDDR6X 16GB (16GBx1) DDR5/4800MHz Memory Z790 DDR5 Motherboard 1TB WD Black SN750 SE M.2 PCIe SSD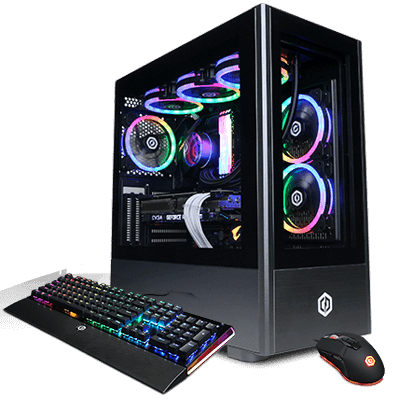 $seotext
Is it better to get a prebuilt gaming PC? The main benefit of a prebuilt gaming PC is that you won't have to build it yourself. This means you won't be responsible for accidental damage that might occur when you build it yourself. In addition, you'll get a warranty and technical support.
Is it cheaper to build a PC or prebuilt? You can always find great deals on single components but not often at same time. However, builders like CyberPowerPC buy components at lower prices in volume, even less than retailers so we pass that on to you, so you save both money and time.
What is the best company for prebuilt gaming PC? CyberPowerPC is one of the best options for prebuilt gaming PC because we components from well-known brands as opposed to other big brand prebuilds that make their own custom components that are often cheaper with less features.
Are prebuilt gaming PCs worth it? Prebuilds are a great value if you find one that matches all the specifications you are looking for. Often if you configure a custom built gaming PC with the same components as a prebuilt, the prebuilt will be the same or cheaper.