Well in a matter of weeks the Corsair H70 will be released and it will sport a fatter radiator and even better pump and cold-plate.
I am looking forward to this one. Definitely will be worth looking into this one.
Rumors are it should drop 2-7C easy maybe more but won't know till it is out.
Other things are mixed comments on the design already. Cool-It connectors are the cold-plate low profiled, Hoses rumored may be short limiting some mounts to the back only.
This is a pic of it anyways..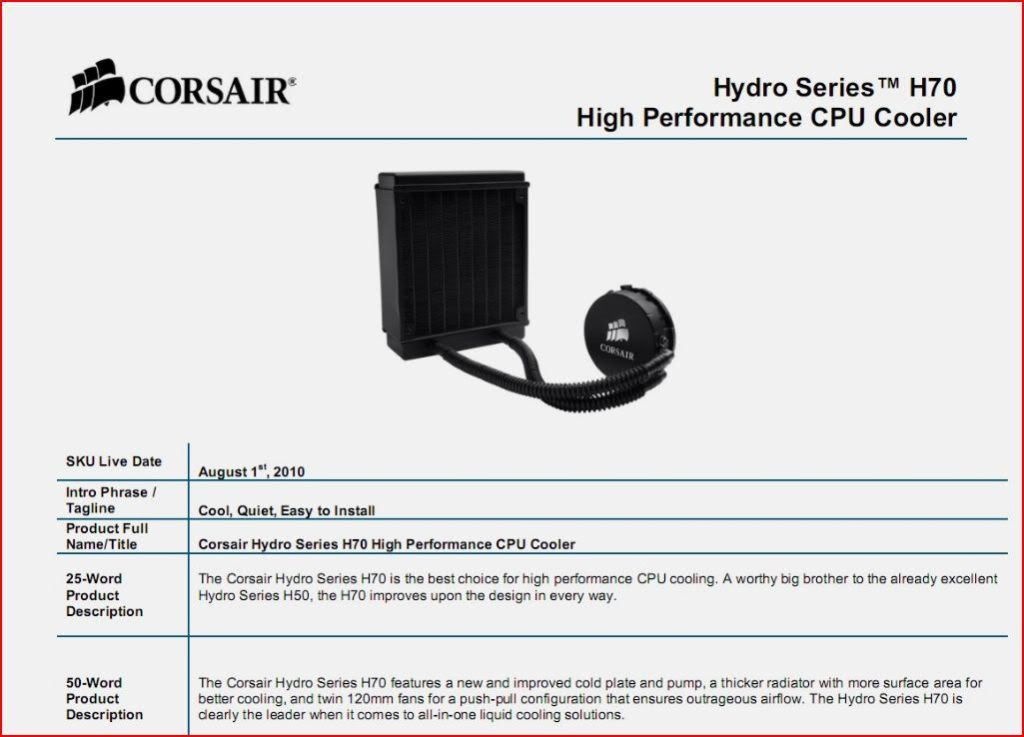 Edited by BinaryBummer - 28 Jul 2010 at 12:27pm